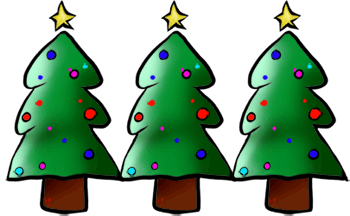 JBER CHRISTMAS TREE CUTTING PROGRAM
CHRISTMAS TREE HARVEST 2018 Dates will be posted in October 2018.
IMPORTANT – PLEASE READ
To harvest a Christmas tree on:
JBER-Elmendorf you must have a DoD ID card or be DoD ID card sponsored. You must have an iSportsman recreational permit AND must be signed into the correct Recreation Area in iSportsman.

JBER Richardson's training areas, you must be registered in DBIDS and have an iSportsman recreation permit.

All Christmas tree harvests must be documented when signing out in iSportsman. This helps JBER manage its natural resources effectively and build a better recreation program for YOU!

All permits expire 26 December 2018.

No Christmas tree harvest will be authroized after December 21nd, 2018.
IMPORTANT: Authorization to cut a Christmas tree is Required and in DESIGNATED AREAS ONLY (see maps below)
In order to authorize Christmas Tree Cutting:
You must first register in iSportsman and purchase a Recreation Permit.
Contact Charlene Johnson at charlene.johnson.3@us.af.mil ON/AFTER NOVEMBER 21 and provide your full name, iSportsman Recreation Permit number, and preferred email address. Requests before this date will not be accepted.
Authorizations are completed during normal business hours and may take 1 to 2 days to complete. Authorizations are not completed on weekends. You will receive an email confirmation when your authorization has been completed.
Email charlene.johnson.3@us.af.mil for assistance.
Christmas Tree authorizations will not be issued after December 22nd, 2017
Once your permit has been activated:
You must Sign-In/Sign-Out for wood cutting, just like any other recreational activity on base. You can follow the link or call 855-703-9176 to sign-in/sign-out. NOTE – When attempting to Sign-In, you will only be allowed to Sign-In to training areas that are currently open; if you don't see your preferred training area, it is NOT available. Upon Signing-Out from iSportsman, you must indicate whether you collected a Christmas tree that day (See below Sign-out instruction).
Christmas tree cutting will take place only in designated areas on the maps included below.
The person whose name appears on the permit must be present at the time of harvest.

Do not block vehicle access routes, trails, or roads.

Use precautions using your chainsaw to prevent spills of gasoline and oil. All litter must be removed from the site.

Family members and guests can be with out for Christmas tree cutting only.

Christmas trees obtained from JBER may not be resold or bartered.
Specific tree cutting rules**:
· No trees taller than 20 feet may be cut.
· Stumps must be cut to within 6 inches of the ground.
· Unused portions of trees must be chopped and scattered.
**THIS IS FOR THE SAFETY OF OUR TRAINING MILITARY TROOPS**
The expiration date of the permit is Dec 26th of the current year.
AUTHORIZED CUTTING AREAS
Christmas Trees may only be harvested from authorized areas. Click on the map links below for the designated areas:
CHRISTMAS TREE AREAS
​*Areas and Maps will be posted in October*
​
**Failure to follow these instructions may lead to loss of wood cutting privileges**
Personal Use Firewood Forestry Program